Quickcut for APN Outdoor is here
You can now send PDF's to APN Outdoor Media using Adstream's Quickcut service!
Agencies with Quickcut
Agencies with access to Quickcut can send finished artwork to APN Outdoor right now.
Step 1: Start by launching QuickPrint and choosing the Lookup menu item in the file menu or launch QuickPrint through InDesign's QuickPrint menu and choose Job Details/Export. Start typing APN in the publisher field to refine the list of publishers. Then select (double click) the APN Outdoor Australia publisher.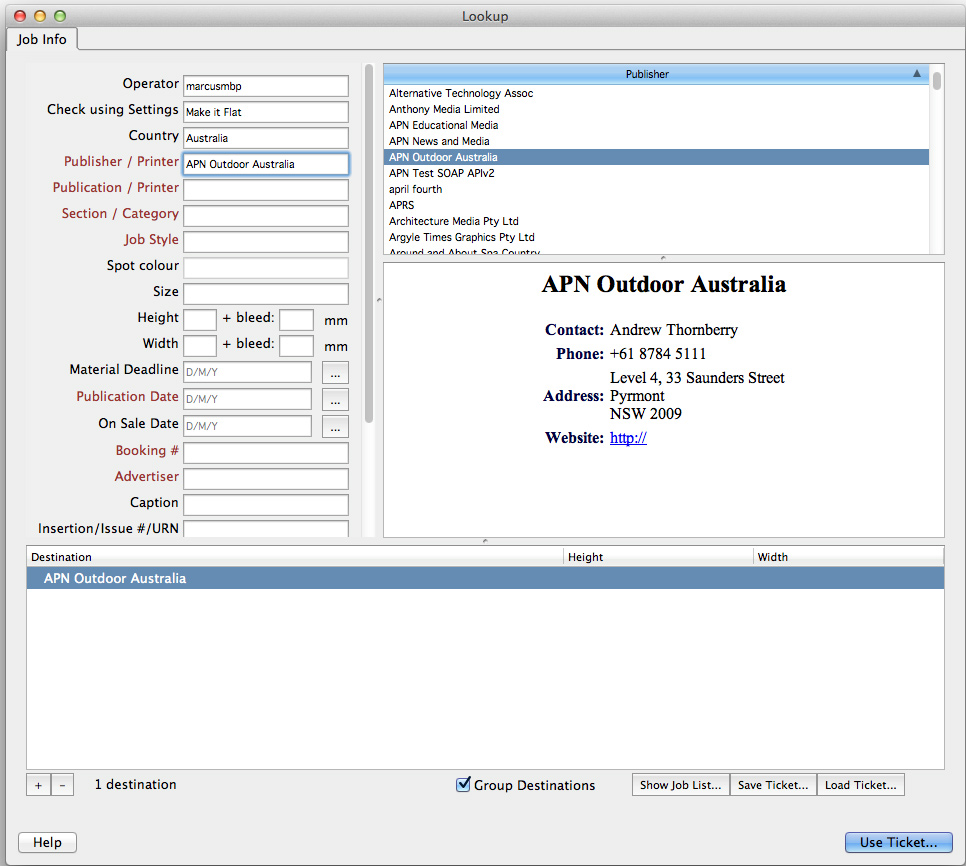 Step 2: Next double click APNO Billboards or APNO Transit as the publication. Click the link to go to the template website.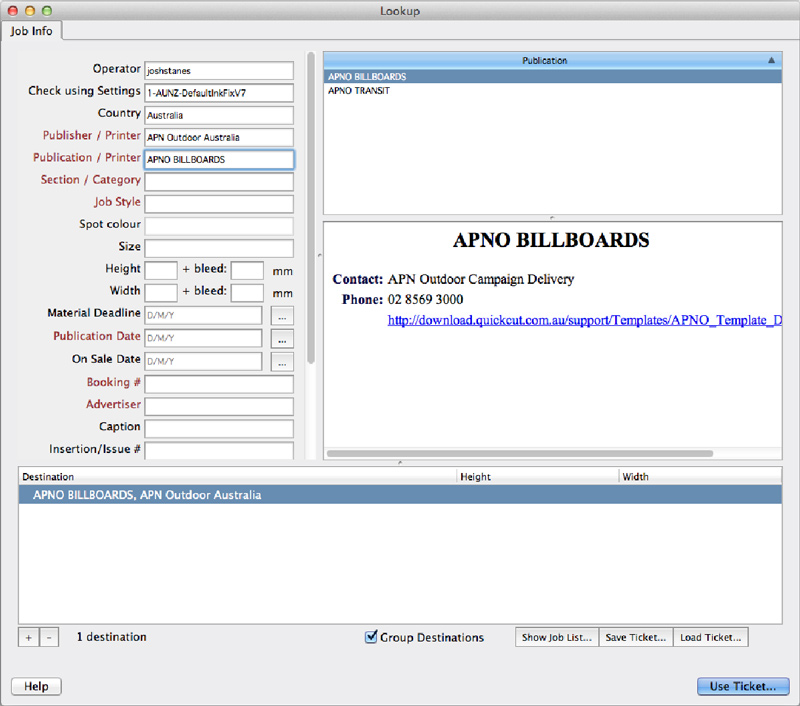 Step 4: Once you have created your artwork and completed the QuickPrint destination details, hit Export to create your PDF and upload for validation and delivery.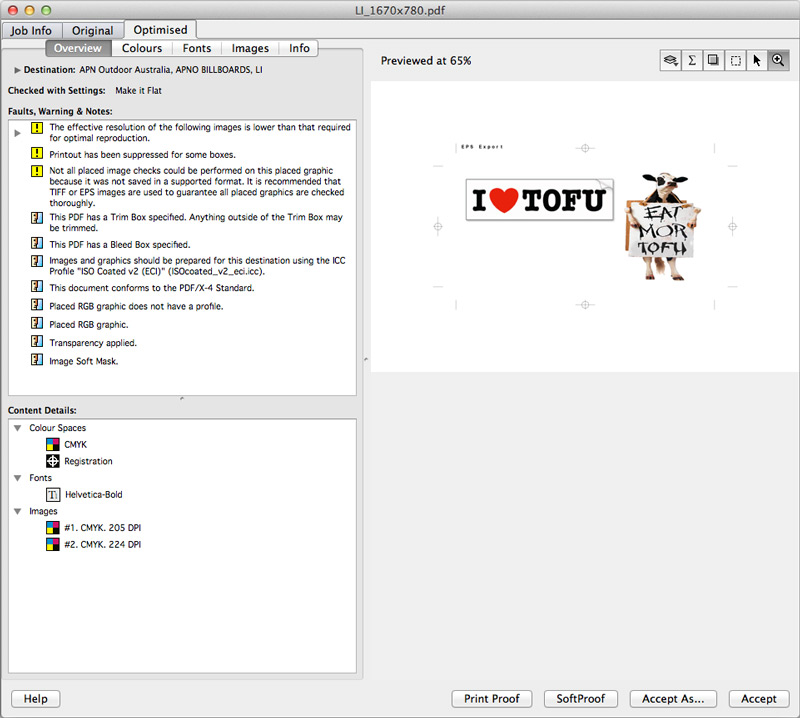 Agencies without Quickcut
For those Agencies without direct access to Quickcut, PDF's can easily be sent to APN Outdoor via the Quicksend web service.
Step 1: Go to www.quicksend.net.au and register for free.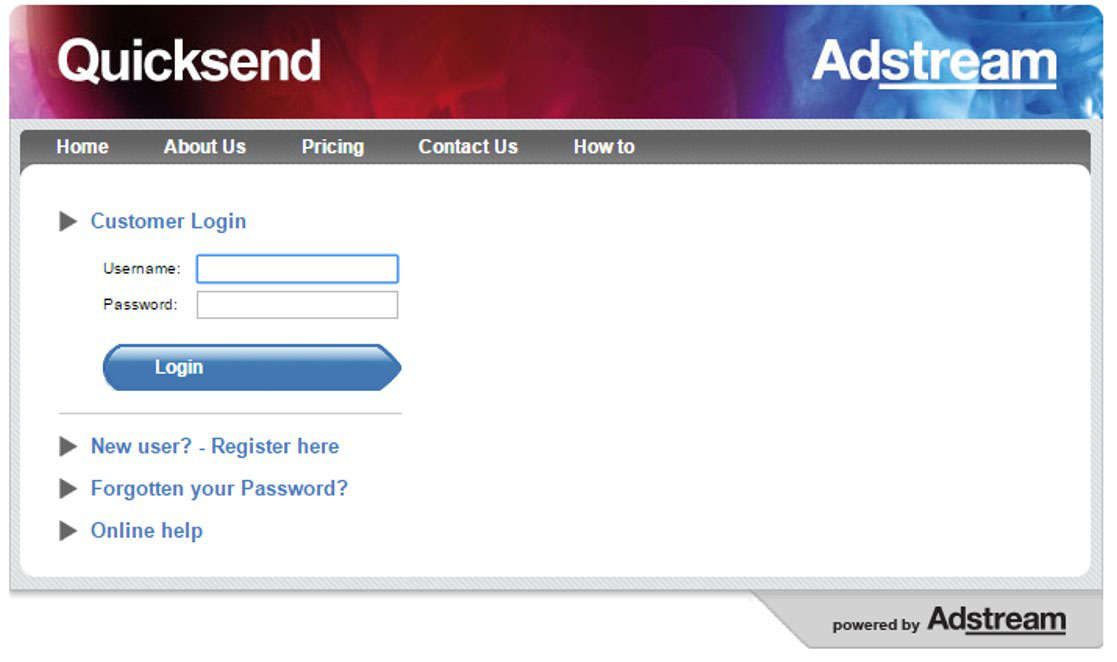 Step 2: Create your finished PDF to PDFX4 specifications. (An export option in InDesign or Quark)
Step 3: Login to Quicksend, click Post a New Job and complete your booking details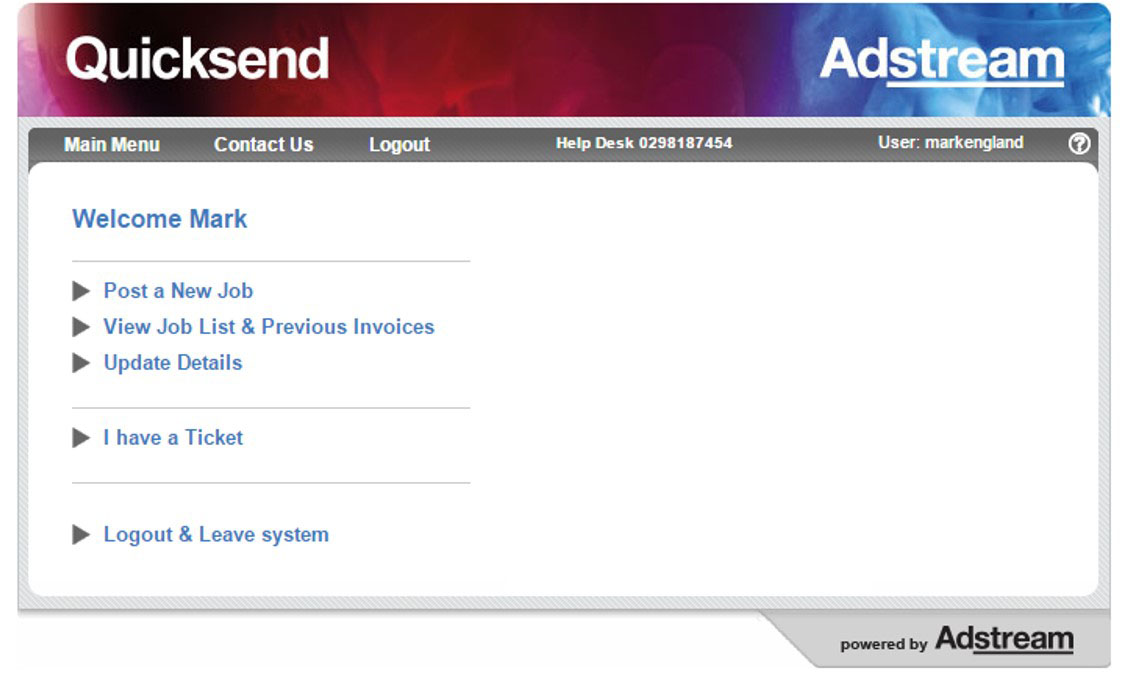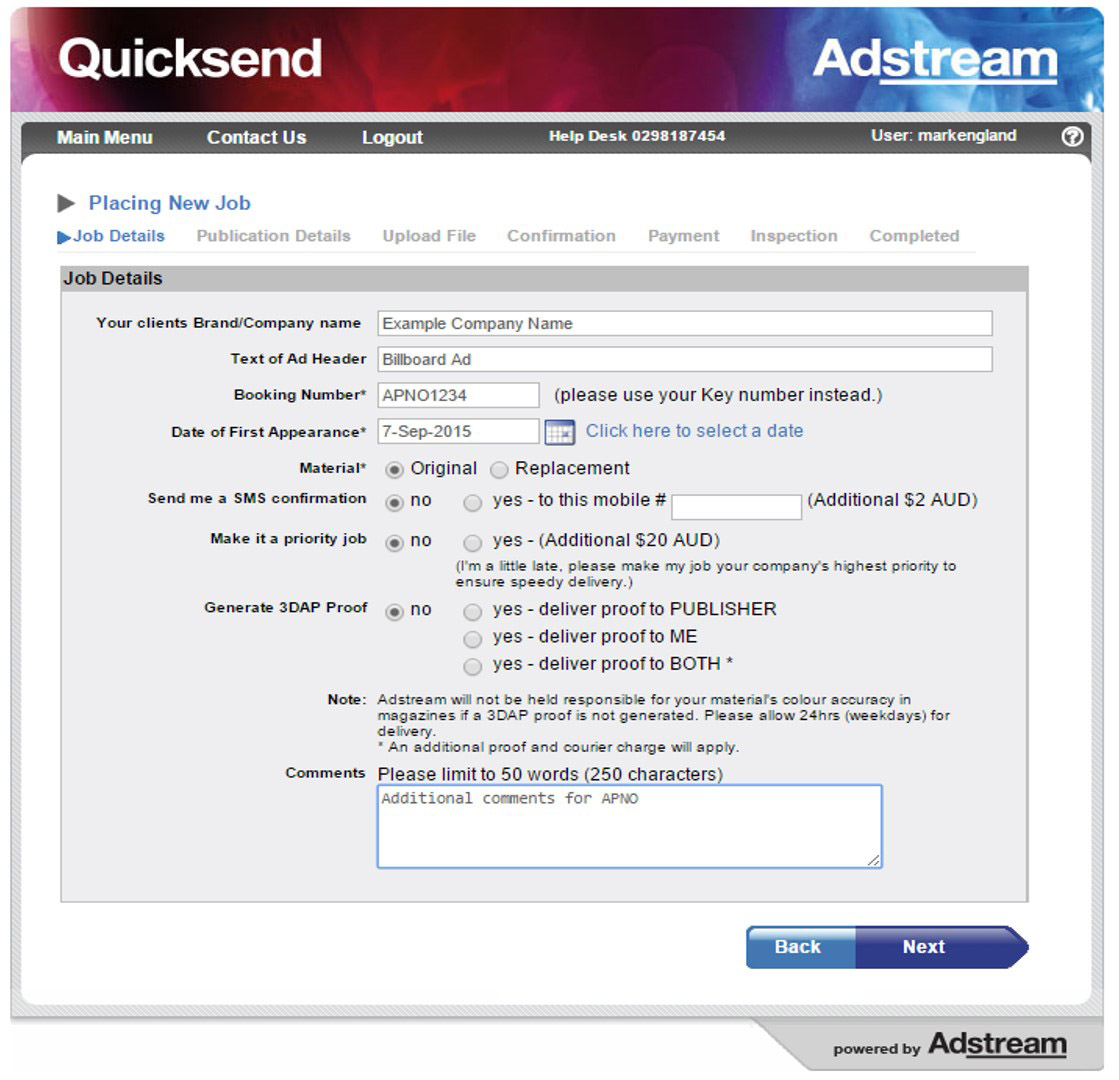 Step 4: Choose APN Outdoor as your destination and select the job type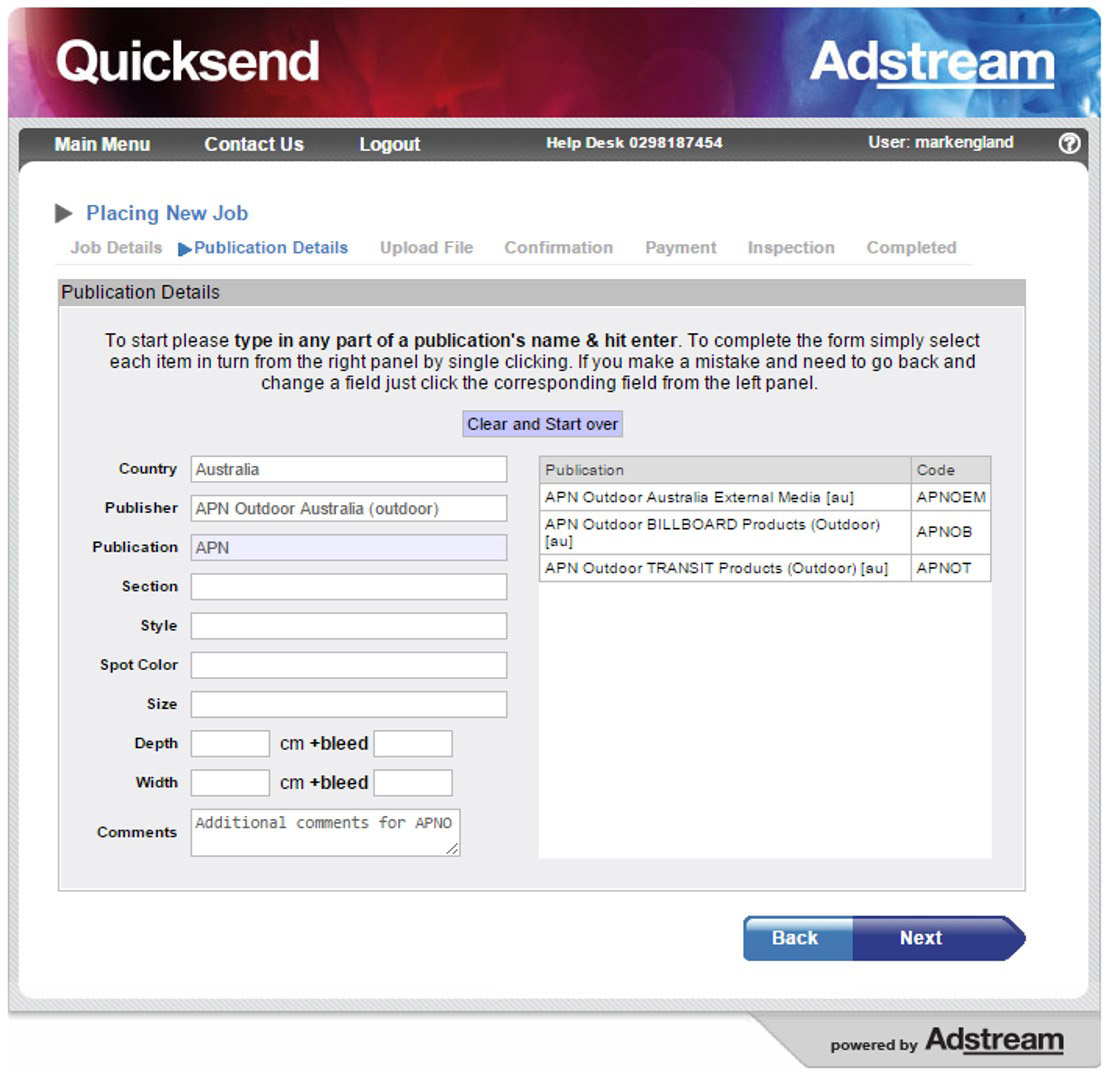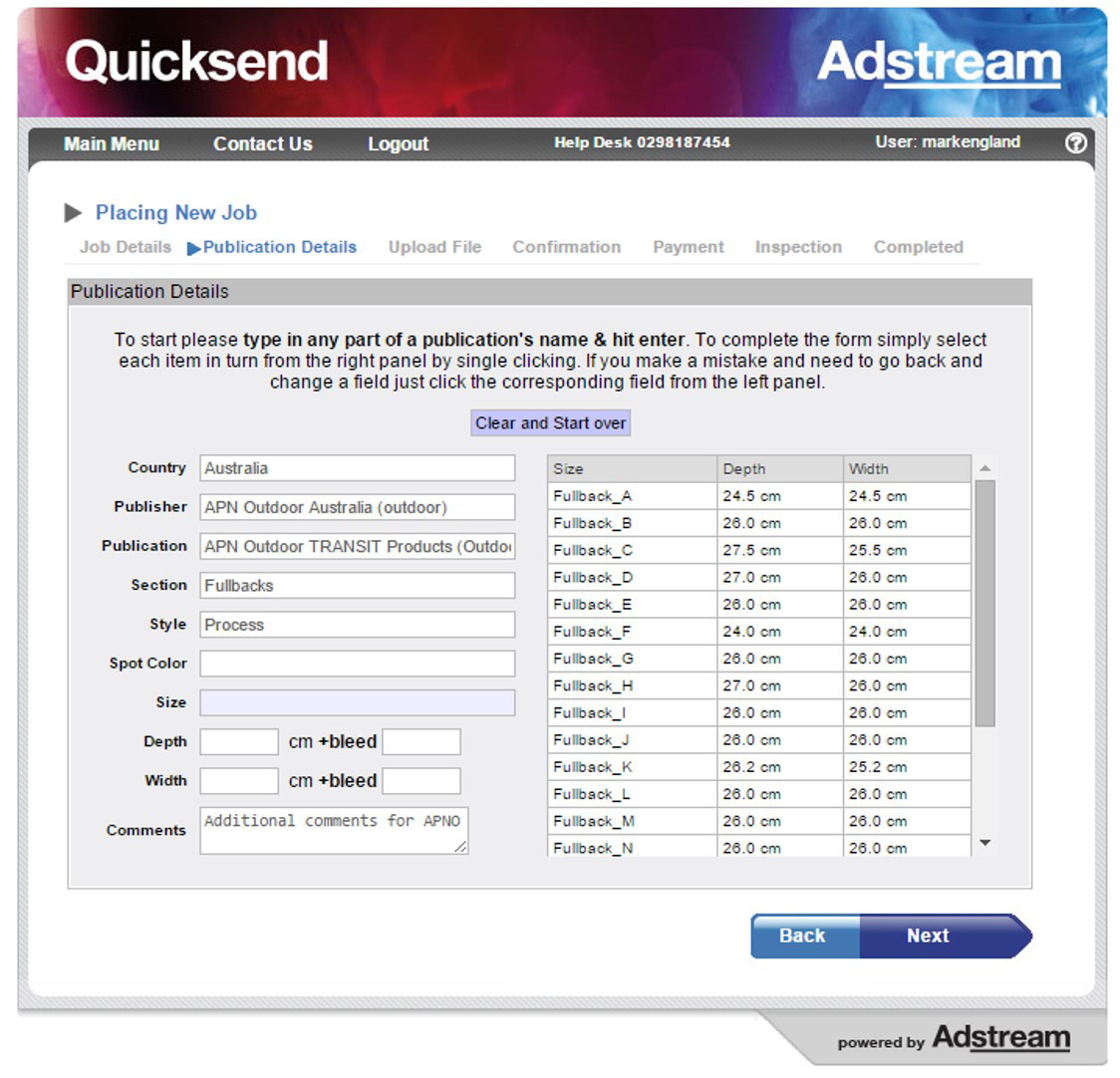 Step 5: Upload your PDF for validation and delivery